Hampstead Tea Organic Fairtrade Rosehip & Hibiscus Tea Bags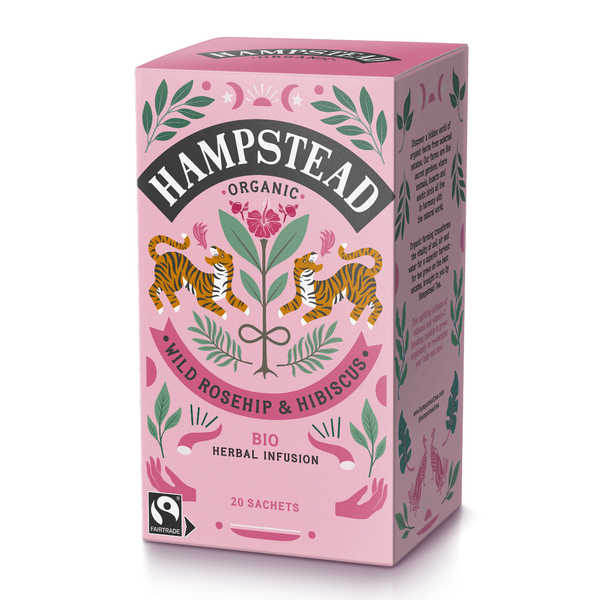 100% Organic and Fairtrade
Tea bags & packaging are plastic-free and home compostable
Naturally caffeine-free
Find joy in everything that you do by keeping yourself happy and content, as often as you can. Our organic Wild Rosehip and Hibiscus is a lively and fruity Infusion full of vitamin C. Try it iced or as a cocktail mixer.
Ingredients: Hibiscus, Rosehip
How to enjoy:
The clear lively flavours of our herbal infusions are best brought out by brewing with freshly boiled, good quality water. Steep one Tea Bag per person for 3-5 minutes and enjoy.