Hampstead Tea Organic Green Tea & Ginger Tea Bags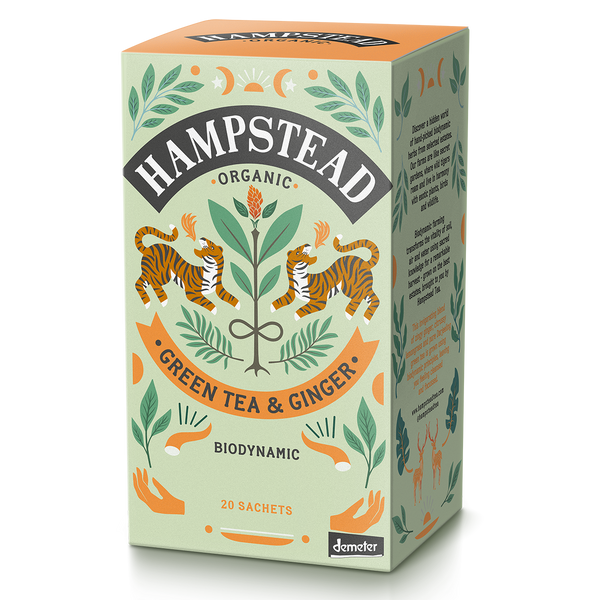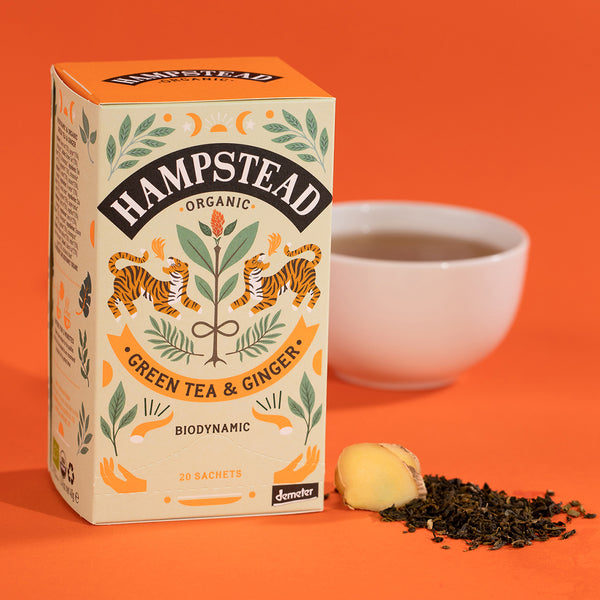 Organic and Biodynamic
Tea bags & packaging are plastic-free and home compostable
Organic Zesty Ginger Green Tea
20 tea bags in sachets.
A lively blend of Darjeeling Green Tea and Ginger, with the addition of tropical Lemongrass both of which are known for their cleansing and distinctive qualities. A ginger Tea to liven you up any time of the day - strong, zingy, and distinctive
Ingredients: Darjeeling Green Tea, Ginger & Lemongrass
Enjoy
Use one sachet of tea leaves per person. Brew with freshly boiled water and infuse for up to three minutes.