Hampstead Tea Organic Lavender & Valerian Tea Bags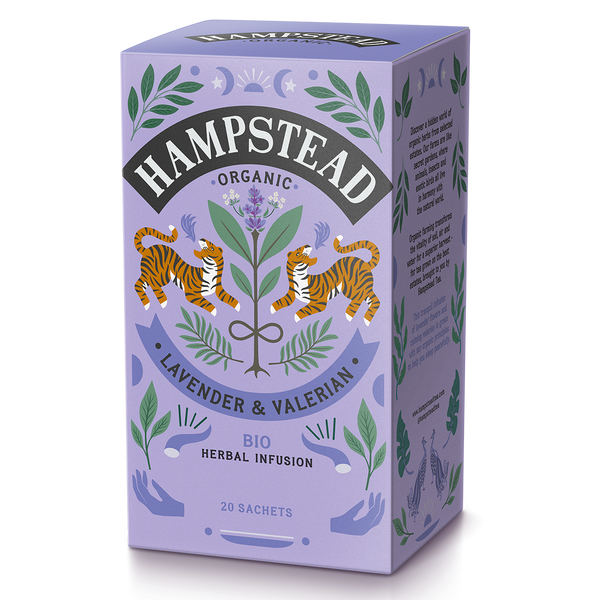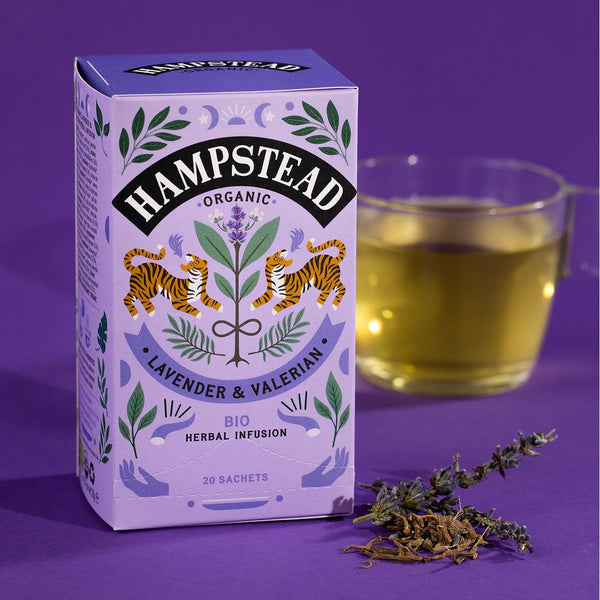 Organic
Tea bags & packaging are plastic-free and home compostable
Tea for Sleep Lavender & Valerian an Organic Herbal Infusion.
20 tea bags in sachets.
Lavender flowers and Valerian Root are combined in a gentle Tea for Sleep. The calming qualities of Lavender can help ease you into sleep and Valerian root is a natural sedative. Drink half an hour before and relax...

Naturally caffeine-free.
Ingredients: Lemongrass, Oat Flower, Lavender, Valerian Root
Enjoy
The clear lively flavours of our herbal infusions are best brought out by brewing with freshly boiled, good quality water. Steep one Tea Bag per person for 3-5 minutes and enjoy.