Hampstead Tea Organic Chai loose Leaf Tea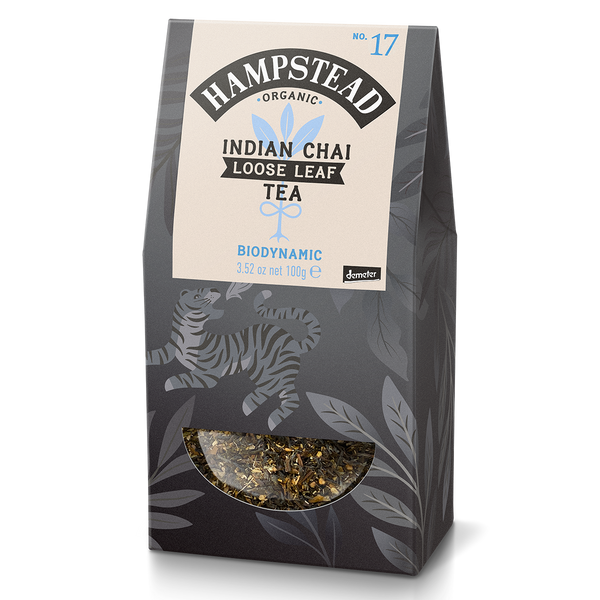 Organic, and Biodynamically grown
All packaging is plastic-free and compostable
Based on a traditional Indian recipe, our Chai is made with exotic organic spices from the East mixed with Darjeeling Tea. Best enjoyed throughout the day as a creamy latte-style drink. Delicious both hot and iced.
Ingredients: Black Tea, Ginger root, Lemongrass, Pepper, Cardamom Seeds and Cloves
All ingredients are organic and carefully selected so they meet the highest quality and standard. Plastic-Free packaging with the pouch made from Natureflex biodegradable material.
Enjoy
Chai is delicious with a generous amount of fresh full-cream milk and the sweetener of your choice and can be served hot or chilled. This brings out its complex blend of spices and flavours.
Our Indian Chai was previously called Energy Chai - the blend is still the same.