Hampstead Tea Organic Indian Chai Tea Bags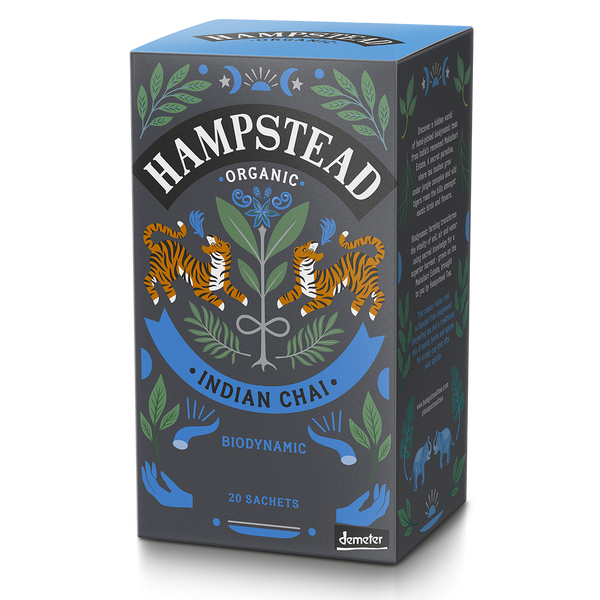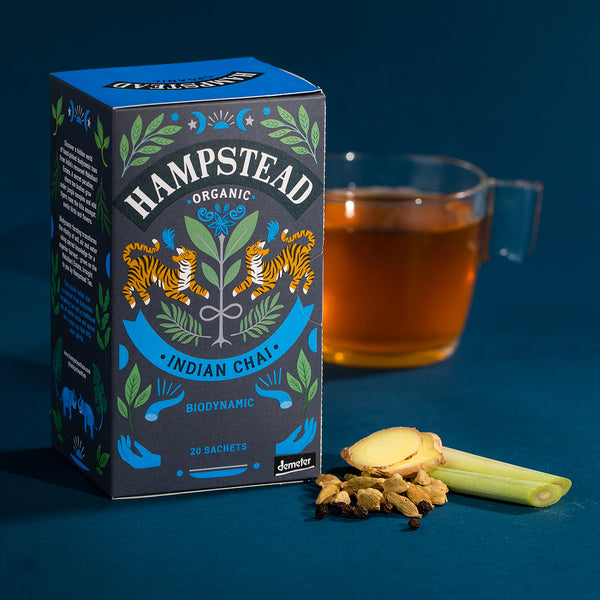 Organic and Biodynamic
Tea bags & packaging are plastic-free and home compostable
Organic Spiced Black Tea
20 tea bags in sachets.
Chai comes from India where Darjeeling Black Tea is blended with exotic herbs and spices to make a luxurious, aromatic drink. Let it harness your inner energy and bring the diva out in you! An uplifting and invigorating blend.
Ingredients: Darjeeling Black Tea, Ginger, Lemongrass, Peppercorns, Cardamom seeds and Cloves
Enjoy
Chai is delicious with a generous amount of fresh full-cream milk and the sweetener of your choice and can be served hot or chilled. This brings out its complex blend of spices and flavours.
Our Indian Chai was previously called Energy Chai - the blend is still the same.