Hampstead Tea Organic Spiced Oriental Chai Tea bags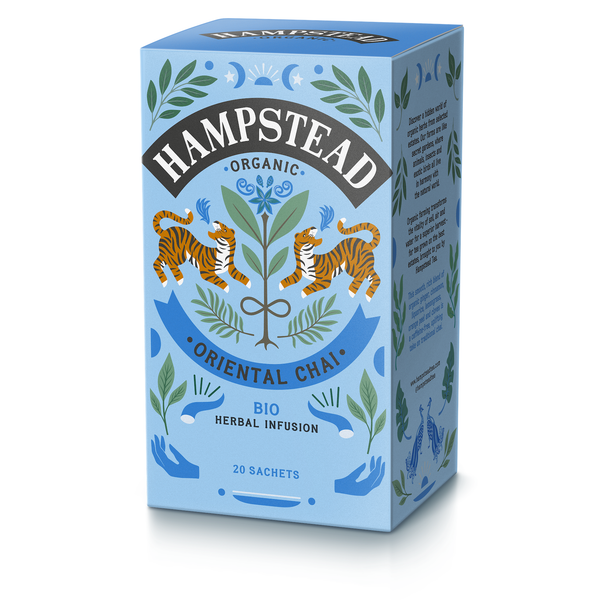 Organic
Tea bags & packaging are plastic-free and home compostable
Organic Spiced Oriental Chai Herbal Infusion
20 tea bags in sachets.
Herbal Chai takes it origins from India where an array of locally sourced exotic herbs and spices are folded together to produce a smooth infusion. Our caffeine-free herbal Chai is soulful and uplifting. A mindful and enlightening blend.
Ingredients: Ginger, Cinnamon, Liquorice, Lemongrass, Orange Peel and Cloves
Enjoy
Enjoy Oriental Chai throughout a day. Best drunk without milk.