Hampstead Tea Organic Earl Grey Loose Leaf Tea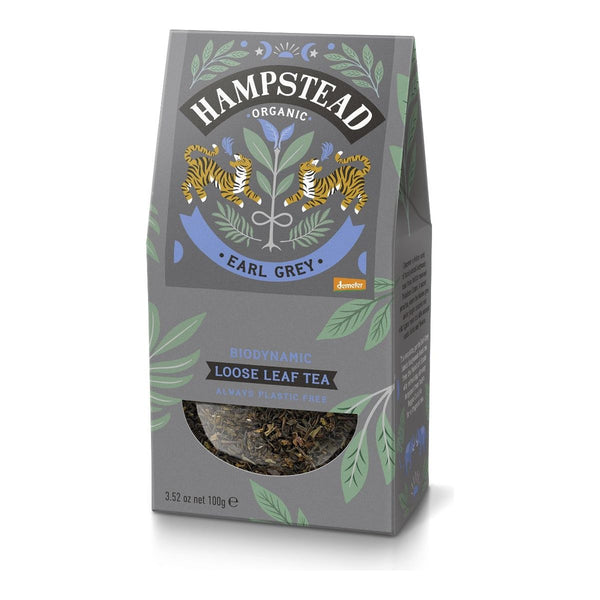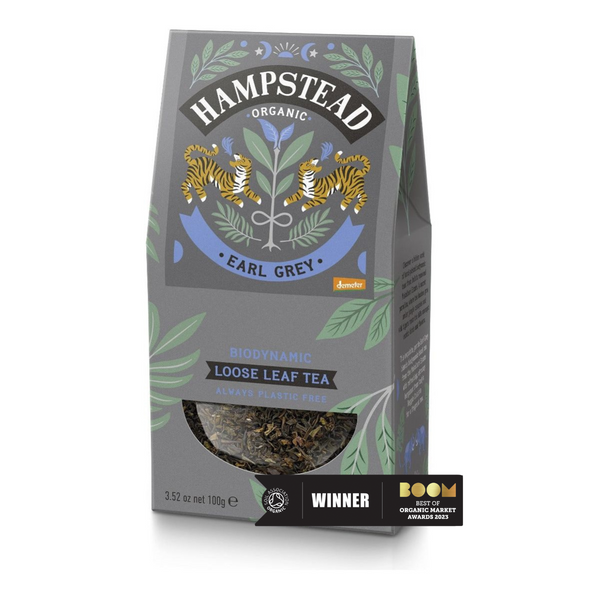 Organic Demeter Earl Grey Loose Leaf Tea 100g Pouch.
Aromatic, smooth and sophisticated but never overpowering. We use only the true fine oil from the Bergamot fruit to flavour our blend. Biodynamic Darjeeling leaf from India carefully blended with Organic Bergamot Oil from sunny Calabria - Italy.
Ingredients: Darjeeling Black Tea, Organic Bergamot
Plastic-Free packaging with the pouch made from Natureflex biodegradable material.
Enjoy
Use one level teaspoon of tea leaves per person. Brew with freshly boiled water and infuse for up to three minutes. Use lemon with Earl Grey as it complements the bergamot flavours nicely.