Hampstead Tea Organic Green Tea with Raspberry Tea Bags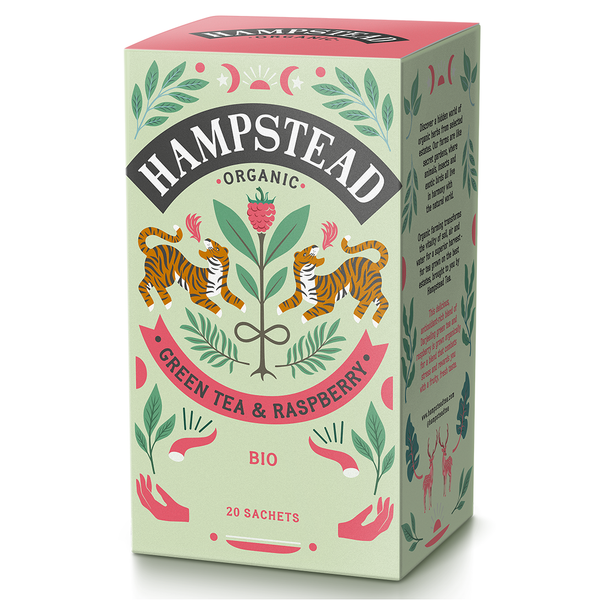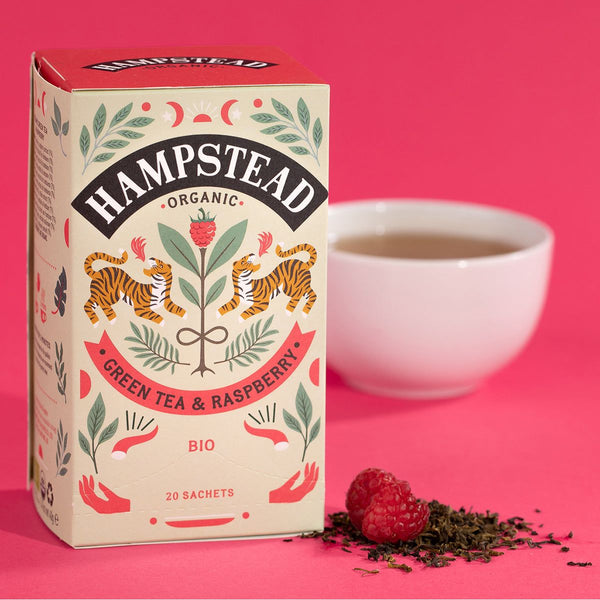 Organic and Biodynamic
Tea bags & packaging are plastic-free and home compostable
Biodynamic Organic Darjeeling Green Tea with Raspberry
20 tea bags in sachets.
Only the most succulent and delicate wild raspberries are selected to be gently entwined with your biodynamically grown Darjeeling Green Tea. The raspberries add a mouthwatering richness to this decadent blend that is best drunk without milk.
Ingredients: Darjeeling Green Tea and Raspberry extract
Enjoy
The clear lively flavours of our fruit teas are best brought out by brewing with freshly boiled, good quality water. Steep one sachet of tea per person for 3-5 minutes and enjoy.