Hampstead Tea Organic French Vanilla Tea Bags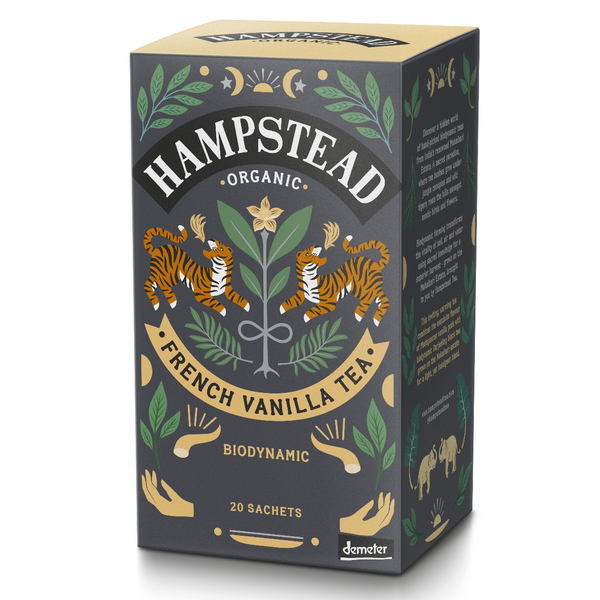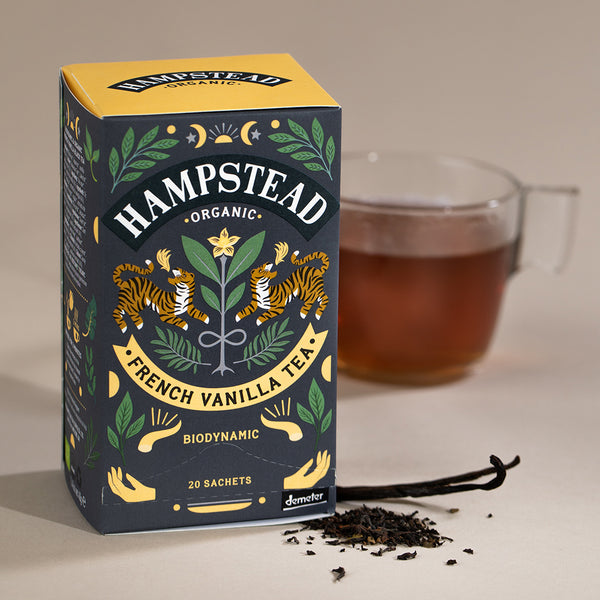 Organic and Biodynamic
Tea bags &  packaging are plastic-free and home compostable
Sweet and seductive Organic Biodynamic Darjeeling Tea with Vanilla
20 tea bags in sachets.
Our French Vanilla Tea is skillfully prepared from the seed pods of the Vanilla orchid. The warming, buttery flavour brings a seductive twist to our organic Darjeeling Black Tea. A relaxing and indulgent blend to be taken with or without milk.
Ingredients: Darjeeling Black Tea, Liquorice root and Vanilla extract.
Enjoy
The clear lively flavours of our Biodynamic Vanilla Tea are best brought out by brewing with freshly boiled, good quality water. Steep one Tea Bag of tea per person for 3-5 minutes and enjoy.
Our French Vanilla Tea was called Magacascan Vanilla - the blend is still the same.