Hampstead Tea Organic Lemon & Ginger Tea Bags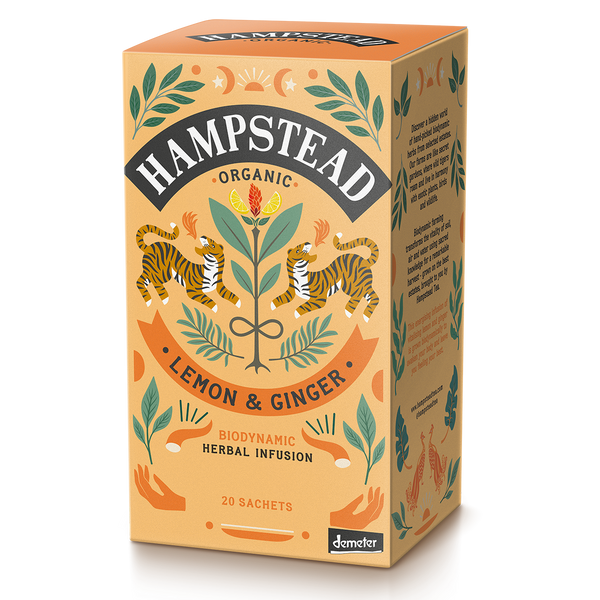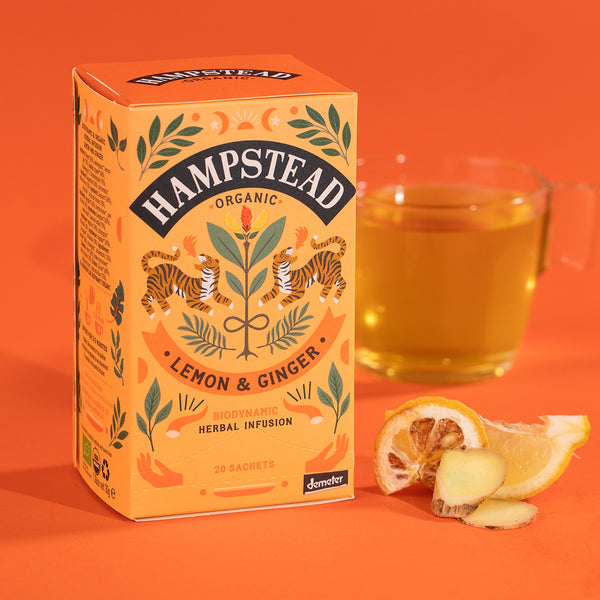 Organic and Biodynamic
Teabags & packaging are plastic-free and home compostable
Organic Biodynamic Lemon & Ginger Herbal Infusion
20 tea bags in sachets.
A zesty and invigorating infusion with a delicious kick. Ginger, a natural stimulant, is used extensively in traditional Ayurvedic remedies. Our organic Lemon & Ginger Infusion combines ripe lemons, full of vitamin C, with organic ginger root to warm and enliven your spirits.

Naturally caffeine-free.
Ingredients: Ginger Root, Lemongrass and Lemon Peel
Enjoy
The clear lively flavours of our herbal infusions are best brought out by brewing with freshly boiled, good quality water. Steep one Tea Bag of tea per person for 3-5 minutes and enjoy.