Hampstead Tea Organic Sleep Well Tea Bags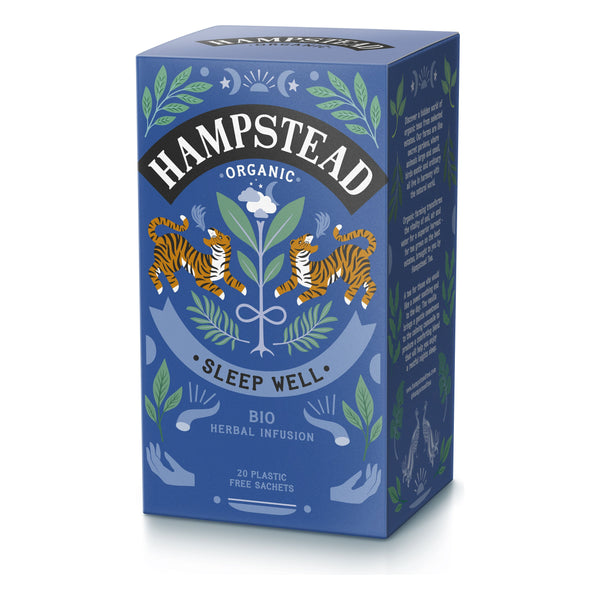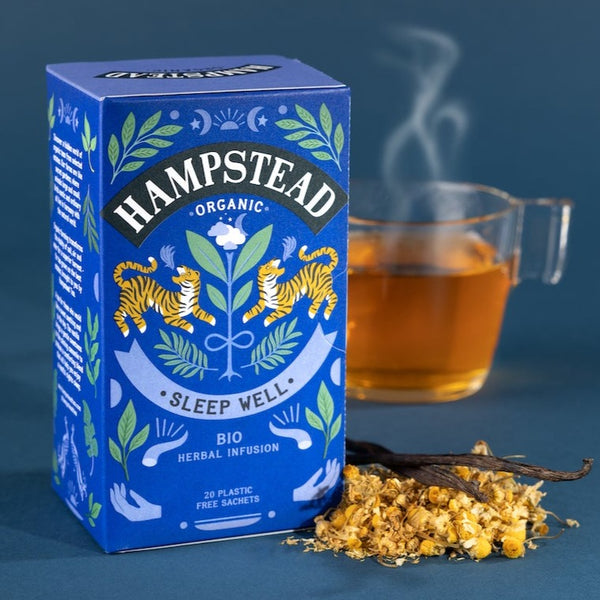 PART OF OUR NEW 2022 WELLNESS RANGE (With Rooibos, Matcha Green with Nettle and Turmeric and Cinnamon)
A tea for those who would like a sweet soothing end to the day.
The vanilla brings a gentle sweetness to the calming camomile, to produce a comforting blend that will help you enjoy a restful nights sleep.
This flavourful tea hits your taste buds with memories of childhood cups of hot cacao and biscuit, with none of the sugar!
Vanilla is known to be great for sleep apnea and camomile is soft and relaxing.

Infuse for 4 minutes
Ingredients: Rooibos, Camomile, Vanilla.