Hampstead Tea Organic Matcha Green Tea and Nettle Tea Bags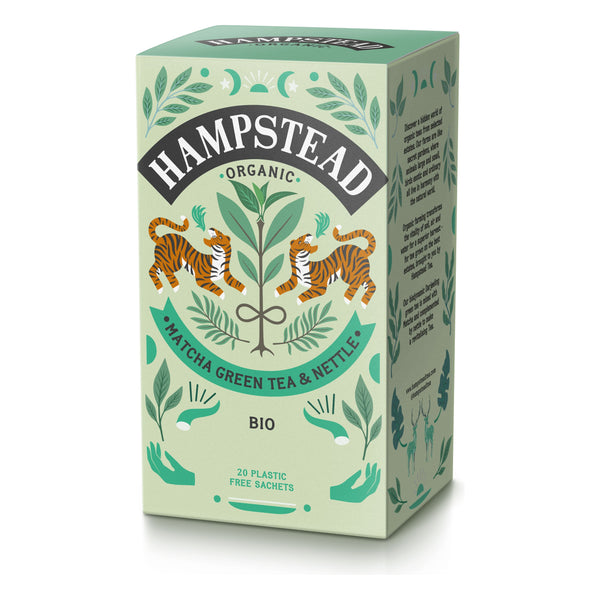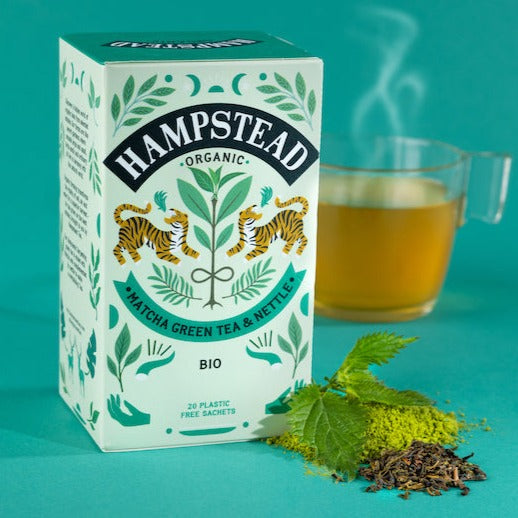 PART OF OUR NEW 2022 WELLNESS RANGE (With Sleep Well, Rooibos and Turmeric and Cinnamon)
Our Biodynamic Darjeeling green tea is mixed with matcha and complemented by nettle to make a revitalising tea. 
The complementing blends make perfect cup companions. Made with our Biodynamic Darjeeling green tea, the delicate and fresh tasting green pairs beautifully with the bright matcha and soothing nettle.
Matcha can be quite a shock to the system but we think it gets on really well with nettle. Nettle is a really useful plant growing around tea. Used as a spray on the leaves it repels the tea mosquito on Indian tea gardens and acts as a great antiseptic.
Ingredients: Matcha, Green Tea , Nettle.
Infuse for 3 minutes