Hampstead Tea Organic Rooibos Tea Bags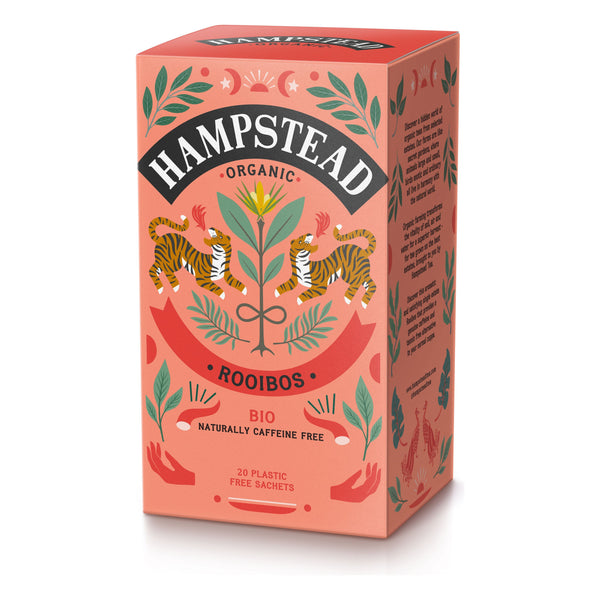 PART OF OUR NEW 2022 WELLNESS RANGE (With Sleep Well, Matcha Green with Nettle and Turmeric and Cinnamon)
Discover this aromatic and satisfying single estate Rooibos that provides a genuine caffeine and tannin free alternative to your normal cuppa.

Most decaf teas cannot be created without chemicals, so our new Rooibos brings the flavours of an English Breakfast, but naturally caffeine free and 100% organic.
Plastic free packaging.
Ingredients: Rooibos
Infuse for 4 minutes