Hampstead Tea Organic Lemon & Ginger Loose Leaf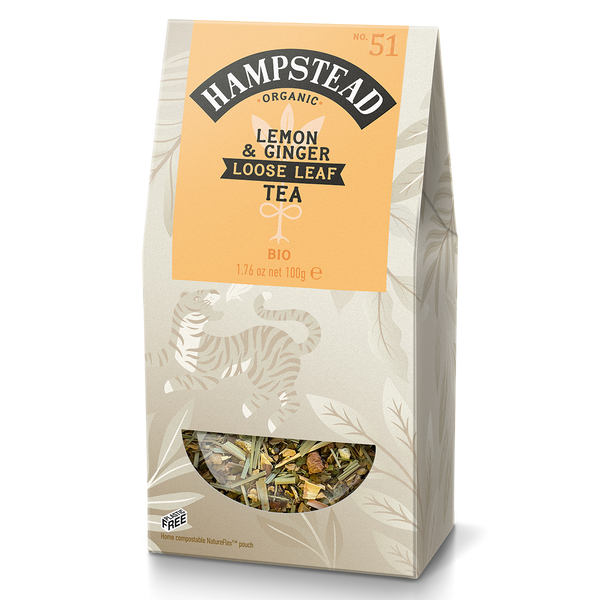 Organic
All packaging is plastic-free and compostable
Organic Lemon & Ginger Loose Leaf Herbal Infusion
One of our most loved herbal infusions, now in loose leaf!
A zesty and invigorating infusion with a delicious kick. Ginger, a natural stimulant, is used extensively in traditional Ayurvedic remedies. Our organic Lemon & Ginger Infusion combines ripe lemons, full of vitamin C, with organic ginger root to warm and enliven your spirits.

Naturally caffeine-free.
Ingredients: Lemongrass, ginger, apple, lemon peel, lemon myrtle, carob, sweet blackberry leaves, lemon balm, chicory root, lime-tree leaves, barely grass and marigold petals. 
ENJOY
Start with a heaped teaspoon and tailor to taste. Brew with freshly boiled water and infuse for 3-5 minutes