Hampstead Tea Bulk Organic Fairtrade Peppermint & Spearmint 250 Tea Bags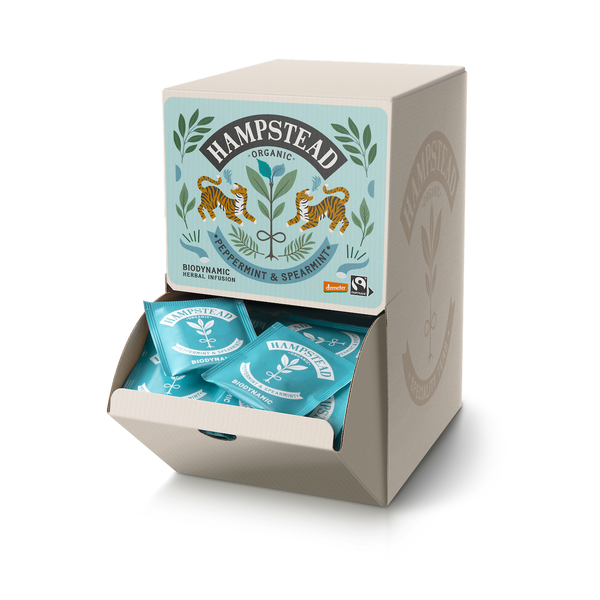 Organic, Fairtrade and Biodynamic
Tea bags & packaging are plastic-free and home compostable
Organic Biodynamic Fairtrade Peppermint & Spearmint Herbal Infusion

250 Individually Wrapped Tea Bags
We've enhanced peppermint's traditionally renowned digestive properties by pairing it with spearmint. Cool, refreshing and soothing.
Naturally caffeine-free.
Ingredients: Organic, Biodynamic & Fairtrade Peppermint and Spearmint leaves
Enjoy
The clear lively flavours of our herbal infusions are best brought out by brewing with freshly boiled, good quality water. Steep one Tea Bag per person for 3-5 minutes and enjoy.