Hampstead Tea Bulk Organic and Fairtrade Earl Grey 250 Tea Bags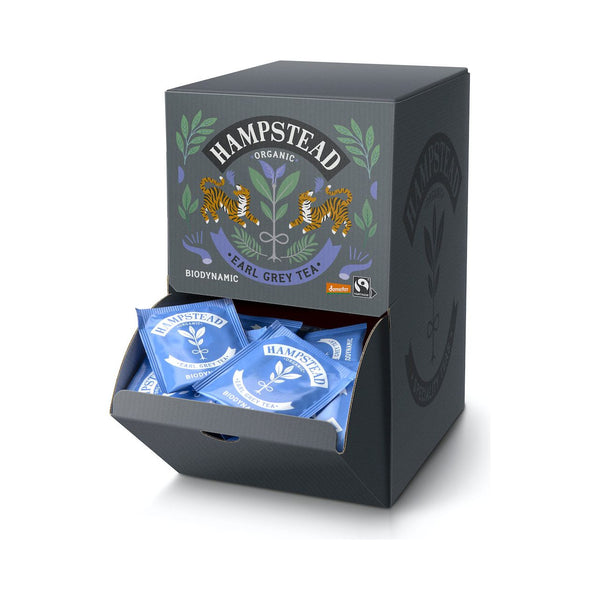 Organic, Fairtrade and Bio-Dynamically grown
Tea bags are plastic-free and compostable
250 Individually Wrapped Tea Bags
Our Earl Grey is blend of gentle Darjeeling Black teas with the addition of special Bergamot from the Reggio Calabria region of Italy, renowned for its bergamot fruit. Our Earl Grey is soft, citrusy and great with a slice of lemon.
Ingredients: Organic, Biodynamic, Fairtrade Darjeeling black Tea. Bergamot
Enjoy
Use one Tea Bag per person. Brew with freshly boiled water and infuse for up to three minutes.