Hampstead Tea Organic English Breakfast Leaf Tea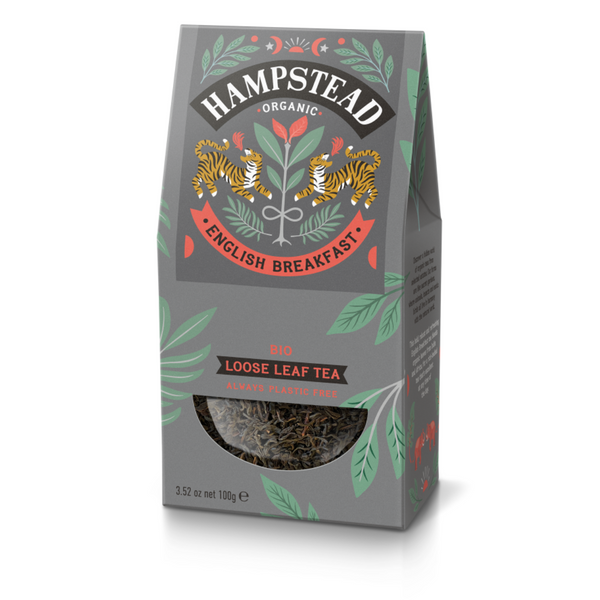 Organic - English Breakfast Leaf Tea 100g
A punchy and full-bodied brew, our English Breakfast Tea, blends of leaves from India and Africa, areas famed for their rich succulent teas. A bold, full blend with malty tones and a refreshing robustness. Londoners like it best with a dash of milk. Great to start a busy day.
Ingredients: Organic Fairtrade Black teas
Plastic-Free packaging with the pouch made from Natureflex biodegradable material.
Enjoy
Use one level teaspoon of tea leaves per person. Brew with freshly boiled water and infuse for up to three minutes. Add a dash of milk if you prefer.