Hampstead Tea Organic Chai Green Tea Bags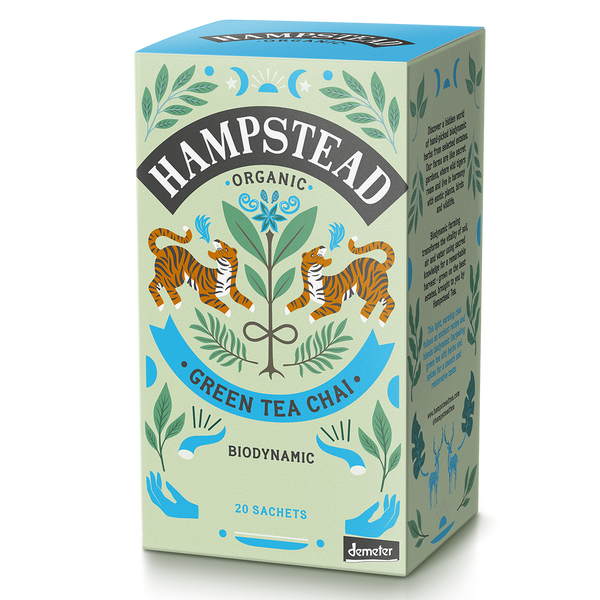 Organic, and Biodynamically grown
Teabags are plastic-free and compostable
Organic Spiced Darjeeling Green Tea.
20 tea bag in sachets.
Green Chai Is our yoga Life Chai full of life and benefits - where fresh Darjeeling Green Tea from Makaibari single Estate is mixed with a variety of exotic herbs and spices to deliver a captivating blend that will help focus your mind on the here and now whilst delivering clarity. A calming and recharging blend.
Ingredients: Organic Demeter Green Tea, Cassia, Ginger root, Liquorice, Orange Peel and Cloves
Enjoy
Use one Tea Bag per person and relax with cup of Green Chai. Best drunk without milk.
Our Green Tea Chai was previously called Life Chai - the blend is still the same.
Talk about your brand
Use this text to share information about your brand with your customers. Describe a product, share announcements, or welcome customers to your store.