Hampstead Tea Organic Fennel & Peppermint Tea Bags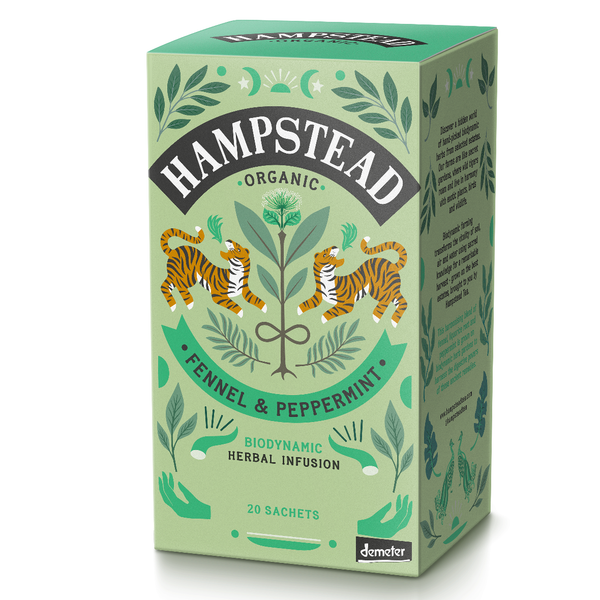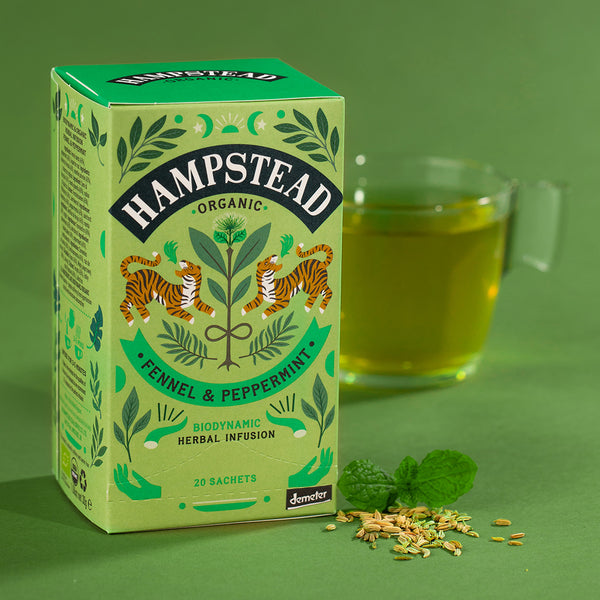 Organic and Biodynamic
Tea bags & packaging are plastic-free and home compostable
Organic Biodynamic Fennel & Peppermint Herbal Infusion
20 tea bags in sachets. 
Fennel and Peppermint are expertly blended creating a soothing minty taste. Fennel is an excellent digestive and breath freshener, valued for its comforting and balancing effects. Our unique organic infusion blends fennel seeds, liquorice root and peppermint leaves.

Naturally caffeine-free. 
Ingredients: Peppermint(45%), Fennel seeds(45%), Liquorice root

Warning: People suffering from hypertension should avoid excessive consumption of liquorice
Enjoy
The clear lively flavours of our herbal infusions are best brought out by brewing with freshly boiled, good quality water. Steep one Tea Bag per person for 3-5 minutes and enjoy.
Our Fennel & Peppermint was previously called Peppermint & Liquorice - the blend is still the same.